Montessori House for Children and Elementary School proudly serves families in the Fulshear area. We offer continuous Montessori education for toddlers through elementary. Our stress-free learning environment develops students who seek to connect with a diverse world. Learn what Montessori means to our students in the video above.
Contact us today to learn how MHFC and Elementary School provides a wholesome, authentic learning environment that fosters independence, leadership, and self-confidence.
Our Montessori School Fulshear Parents
Montessori School Fulshear Programing
Is the Montessori Approach right for your child?
Your Montessori School Fulshear Solution
Our programming offers a Montessori multi-age classroom spanning 3+ years. Multiage classrooms allow Montessori School Fulshear students freedom to learn at their own pace and learn from others. This creates natural opportunities for leadership and collaborative learning.
Art and Science Integrated Into Curriculum
Integrated education allows Fulshear children to explore topics within a meaningful context. Our curriculum provides an interconnected view of the world, encouraging student curiosity.
Extensive Garden Program and Outdoor Classrooms
We encourage Fulshear children and families to get their hands dirty and interact with nature. MHFC and Elementary School places great emphasis on nature and nature education.
Culturally Rich and Diverse Community
At MHFC and Elementary School, we celebrate the diversity of our Fulshear community! Students learn about many different cultures and acknowledge their histories/traditions.
Healthy Lunches and Snacks
We care about the health and well-being of our Fulshear students, as well as their learning. Students develop healthy eating habits often from what they harvest from school gardens.
Strong Family and Community Connections
Building our Montessori community is central to our mission. We provide Fulshear families with opportunities to connect! Events include parent coffees, community meet-ups, picnics, pancake brunches, and more.
Accreditation for The Montessori School Fulshear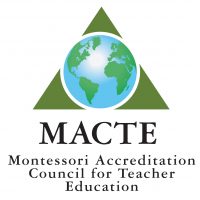 MACTE was granted initial recognition by the U.S. Department of Education in 1995. It is a widely recognized Montessori accreditation body accrediting our Fulshear learning guides.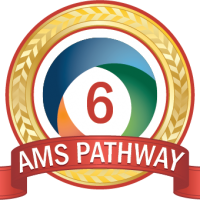 American Montessori Society
AMS offers a pathway to continuous school improvement. Our participation demonstrates a commitment to meeting and upholding quality standards within a Montessori program. MHFC and Elementary School require all lead guides to hold Montessori credentials for the level(s) we teach placing us on step 6 of the esteemed AMS Pathway.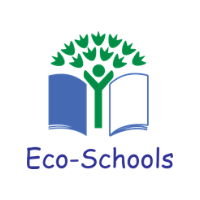 Eco-Schools accredits schools on a global scale past the Fulshear area. Their goal (and ours) is to engage students in action-based learning that inspires them to live sustainably outside of the classroom.