Montessori House for Children and Elementary School provides a learning environment in Katy, Texas that recognizes a child's individual interests and approaches to learning. Our commitment to the Montessori method distinguishes MHFC and Elementary School as a leader amongst your Katy Montessori school options. The Montessori experience is dedicated to the development of the whole child – intellectual, emotional, social, and physical.
Contact us to learn how your child can cultivate emotional intelligence, personal fulfillment, and future success through their years at MHFC and Elementary School.
Our Montessori School Katy Parents
Montessori School Katy Programing
Is the Montessori Approach right for your child?
Your Montessori School Katy Solution
MHFC and Elementary School's students enjoy the benefits of multi-age classrooms in Katy which allows students to work at their own pace, progress naturally without boundaries, and provide opportunities to both give and receive peer mentoring.
Art and Science Integrated Into Curriculum
Our curriculum integrates art and science learning methods with experimental, hands-on learning opportunities producing a Montessori curriculum that Katy families appreciate.
Extensive Garden Program and Outdoor Classrooms
MHFC and Elementary School includes an extensive garden program with outdoor learning spaces for additional environmental studies Montessori School Katy students enjoy.
Culturally Rich and Diverse Community
MHFC and Elementary School provides Katy children with a culturally rich and diverse community. Families from around the globe are drawn to our inclusiveness and appreciation for the many cultures represented and they are invited to share their stories, history in the classrooms.
Healthy Lunches and Snacks
Our Katy students continue to learn in and out of the classroom at MHFC and Elementary School. Students are introduced to the nutritional-value of food choices with healthy lunch and snack options and participate in the growing, harvesting, and eating the vegetables, fruits, and herbs they have prepared.
Strong Family and Community Connections
We proudly connect with the Katy Montessori community by organizing events that provide families the opportunity to come together. Parent coffees, speaker events, picnics, and meet-ups all provide a social connection. Socializing outside of school and volunteering in school activities also helps Montessori School Katy parents maintain involvement in their child's learning.
Accreditation for The Montessori School in Katy, TX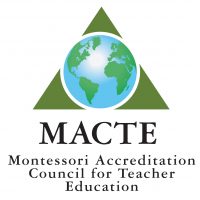 MACTE has set the international standard for Montessori teacher education. MHFC and Elementary School hires only Lead Guides who are trained through MACTE approved training centers such as our Montessori school Katy team.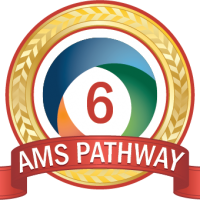 American Montessori Society
The American Montessori Society is the world's leading organization advocating for Montessori teacher education and progressive education policy. Montessori House for Children (MHFC) and Elementary School have earned a membership level reserved for schools that have MACTE teachers in all their classes.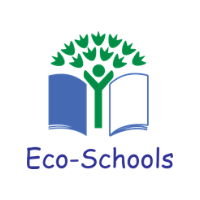 Eco-Schools involve the belief in the proactive engagement of one's environment by encouraging young people to protect it. Along with Eco-Schools, we believe that change begins in the classroom and eventually fosters change in a community like Katy TX.