Montessori House for Children and Elementary School is passionate about serving families in the Richmond area. Our proven Montessori learning method allows students to assume ownership and accountability for their own education. Outdoor classrooms, emotional intelligence building, and individualized learning define our standard of excellence.
Contact us today to learn more about how MHFC and Elementary School can serve your Richmond family.
Montessori School Richmond Parent Outlook
Montessori School Richmond Programing
Is the Montessori Approach right for your child?
Your Montessori School Richmond Solution
Our Montessori multi-age classroom in Richmond allows your student the freedom to learn at their own pace. MHFC and Elementary classrooms remove pressure and prioritize healthy learning environments.
Art and Science Integrated Into Curriculum
Integrated education recognizes the individualized needs of Richmond students. Children retain more knowledge and better engage in learning with our Montessori school curriculum.
Extensive Garden Program and Outdoor Classrooms
Richmond outdoor classrooms help move students outside and provide the ability to interact with nature. Our Montessori education values building a healthy relationship with nature.
Culturally Rich and Diverse Community
We are blessed by the wide diversity of the families who come to our MHFC and Elementary School. Cultural celebrations and International days help staff, students, and parents learn and celebrate each other.
Healthy Lunches and Snacks
MHFC and Elementary School recognize that learning time includes lunchtime! We offer a chance to learn about healthy, balanced meals as part of our well-rounded Richmond Montessori education. Students in every grade level learn to garden, grow their own vegetables and herbs, and harvest them to add to snacks or prepare special food samples.
Strong Family and Community Connections
Building and connecting our Richmond Montessori community is a key part of our mission. Communication platforms and community events help connect MHFC and Elementary School parents to other Richmond families and school faculty.
Accreditation for The Montessori School in Richmond, TX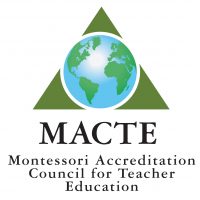 MACTE is the internationally recognized Montessori education accreditation body. Founded in 1995, MACTE provides quality Montessori accreditation for educators and programming such as our Montessori school Richmond team.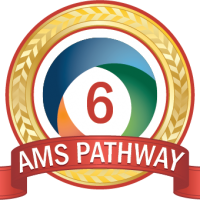 American Montessori Society
Our level of membership in the American Montessori Society (AMS) requires that all classrooms lead teachers to hold Montessori credentials for the level(s) they are teaching.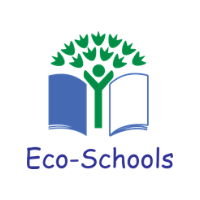 Eco-Schools is the largest international sustainable education program. MHFC and Elementary School encourage students to apply sustainable values in and outside of the classroom.