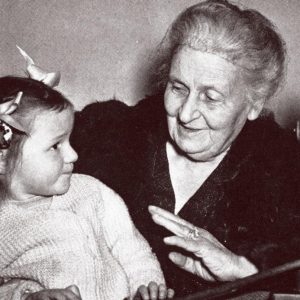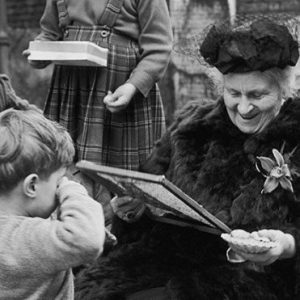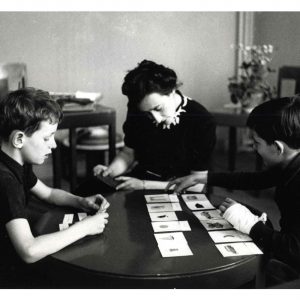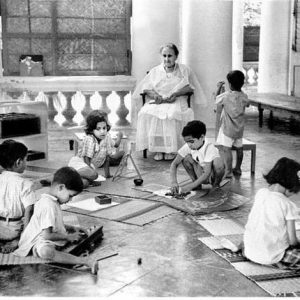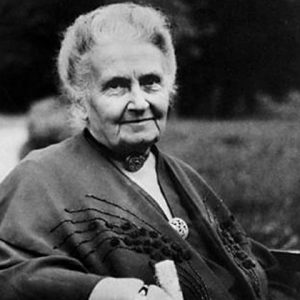 Maria Montessori, the creator of the Montessori Method,  was born in Italy in 1870 to the middle class, well-educated parents. She was the first woman in Italy to receive a degree in Medicine.
As a doctor, Maria chose pediatrics and psychiatry as her specialties. During her practice, Maria developed a special interest in observing the behavior of young children and through these observations, derived that their young minds needed experience and stimulation in the environment to exercise their senses.  Through Dr. Montessori's extensive research about early childhood and education, followed by a degree in pedagogy, evolved "The Montessori Method." This method combined elements, ideas and methods of all the disciplines she had by far studied.
The "whole child" approach she took makes Maria Montessori's philosophy unique. The primary goal of her system is to help each child reach his or her full potential. The Montessori approach develops not only a love for learning within the child but fosters their independence, confidence and values.
The "prepared environment" of a Montessori classroom ensures that the development of self-esteem and provides the experiences from which children create their knowledge. Dr. Maria Montessori felt that the goal of early childhood education should not be to fill the child's head with facts, but rather to "cultivate a natural desire to learn."
Maria successfully started a school and incorporated her materials at her Casa Dei Bambini, meaning Children's House. This was the inspiration behind the name of our first school, Montessori House for Children. To see how we've implemented the Montessori philosophy, come visit our school.
Read more about Maria Montessori here.